JAG Policies and Procedures
How to schedule your appointment
Fees, costs, and accounting policies
Our courtrooms and capabilities
Where and how to send documents for your appointment
Meet our experienced administration team
Schedule your appointment through our admin team. 303-572-1919 or 1-800-ARBITER
Scheduling of matters with the Judicial Arbiter Group is accomplished through an automated calendaring system operated by the scheduling department. Arbiter selection is by preference of involved counsel unless choice is delegated to Judicial Arbiter Group, Inc. by prior agreement of all parties.
JAG arbiters are also available to resolve certain matters by teleconference. Appropriate matters suitable for teleconference should be scheduled through one of the scheduling clerks, at 303-572-1919. To check the calendar status of a specific arbiter, counsel should click the calendar link on the arbiter's biography page. For general arbiter availability by date, click the arbiter calendar button. 
Call us directly with any additional questions: 303-572-1919 or 1-800-ARBITER.
Fees charged by staff of the Judicial Arbiter Group, Inc. are based on an hourly rate and will vary with the arbiter selected and the nature of the case submitted. Such factors as the number of parties, location, or unusual travel requirements may affect the rate. JAG does not charge filing or administrative fees. Fees for producing summary jury trials or focus groups include actual expenses such as jury procurement, surveying and compensation, videotaping, arbiter time and a project coordination fee for trial management services. Please contact the JAG office directly for specific information regarding arbiter fees and case-specific costs.
Travel time incurred by the staff of the Judicial Arbiter Group, Inc. is charged at one-half (1/2) the selected arbiter's normal hourly rate. In addition to the costs of public transportation, cases requiring travel outside the state of Colorado will be assessed a flat charge necessary to cover the cost of lodging, meals, ground transportation, car rental and other related expenses.
Deposits and cancellations
In binding arbitration hearings or domestic relations settlement conferences counsel will be required to forward a deposit based upon the chosen arbiter's hourly rate and the estimated time required for trial and deliberation. Participating parties should contribute equally in the submission of the required deposit unless otherwise agreed. Arbitration hearings or settlement conferences cancelled or continued within fourteen (14) days of the scheduled matter may be subject to a fee based upon the arbiter's hourly rate and the number of days reserved but not used.
Clients of the Judicial Arbiter Group are able to receive current financial information on account balances and billing by contacting the Accounting Manager (jburt@jaginc.com). Other questions regarding accounting or collections can be directed to the Controller (sfronapfel@jaginc.com). In cases with special billing requirements, counsel should provide the billing agreement, in writing, to JAG accounting staff, as well as all involved parties, at least seven (7) days prior to the scheduled matter. Failure to do so will result in an equal billing split and responsibility for payment assigned accordingly. All special billing information is confidential and not disclosed to the case arbiter.
Offices of the Judicial Arbiter Group are designed for efficiency and function, with ample facilities for arbitration hearings, settlement conferences and summary jury trials.
There is generous space for private attorney-client conferencing. Computerized attorney work stations with access to internet, e-mail, word processing and legal research are available. All facilities of the Judicial Arbiter Group are handicap accessible with convenient parking nearby.
These capabilities permit counsel to give effective, technology-based presentations, record witness testimony for future review, and observe and record real time jury deliberations.
JAG's courtroom is equipped with the most advanced presentation and recording tools, including ELMO, Skype, a 120" high definition projection screen, and two 55" LCD monitors. Additionally, JAG has the capacity to digitally record three juries deliberating simultaneously.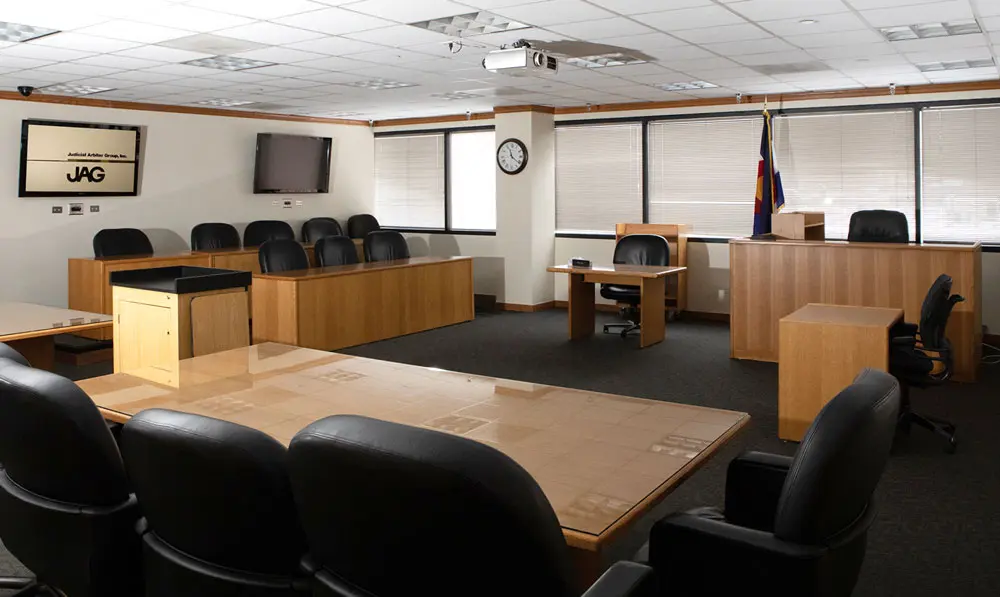 1601 Blake Street Ste #500 Denver, CO 80202
Documents required for JAG hearings can be delivered, faxed, or e-mailed to the Judicial Arbiter Group.
Please note that there is a 50 page cumulative limit for emailed documents. Counsel choosing to submit materials by email should send information, in advance of the scheduled date, both to the individual arbiter and to materials@jaginc.com. For cases in the Colorado Springs JAG office, administrative questions and settlement or arbitration materials should be directed to krawlins@jaginc.com.​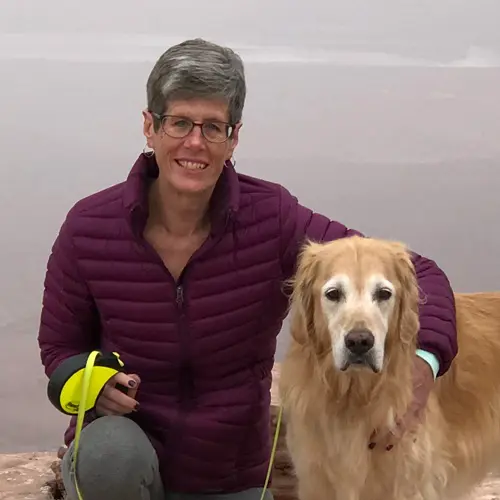 I am a Colorado native, married to a wonderful man, with 2 sons and 3 adorable grandchildren…oh, and I can't forget Dude (my four-legged best friend)! I work in the accounting department at JAG, processing invoices, paying bills, etc. as well as back up answering the phones, typing and filing documents – really, whatever is necessary to get the job done. I have been very fortunate to work with an amazing group of people at JAG since 2013. When not at JAG, I enjoy being with my family, camping, long walks with the dog, bbq's in the backyard, reading, and cheering on the Broncos.
I am the Controller at JAG, I started in November 2022. Most of my career was spent in the travel industry.  I received my bachelor's degree in accounting from Metropolitan State College of Denver in 2015.  I am a Colorado native who  grew up in the Denver area.  My husband and I have a daughter and son, who keep us on our toes.  My favorite hobby is tennis, I spend as much time on the courts as possible.  I enjoy attending my kids' sporting events, spending time with friends, family and our fur baby, Kona.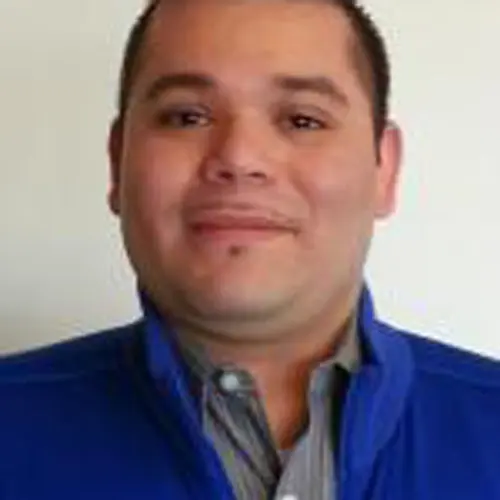 Nick Gonzalez has been with JAG since 2014. He grew up in the Midwest and has lived in Colorado since 2010. Loves the outdoors and basketball. 
He does a wide variety of tasks for JAG including setting all up all of the zoom mediations, arbitrations and hearings. Nick is constantly roaming the office so don't be afraid of stopping him to ask for help.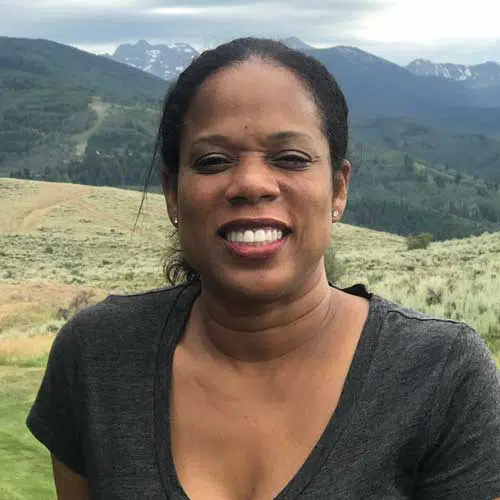 I am a genuine Colorado native with strong family roots in Louisiana. I graduated from Colorado State University with a Bachelor's degree in Criminology and a Master's degree in Criminal Justice. I was employed with the City & County of Denver Sheriff's department, where my primary role was Fugitive Warrants and Extraditions Coordinator. I retired from the City & County of Denver after 21 years there. I love reading, traveling, volunteering, gardening, and dogs.
Like JAG, I am proud to be a Colorado native.  I am part of the scheduling team at JAG. However, over the course of many years I have done most administrative functions such as answering the phones, filing, statistics, typing awards and settlement agreements, mass mailings and invoicing.  At one time planning the JAG retreats was one of my primary functions. I also enjoy putting together our mock juries.
I love fast cars (especially muscle cars), ballroom dancing, traveling and anything that involves my family and friends.
I have had the good fortune of working at JAG since March of 1988.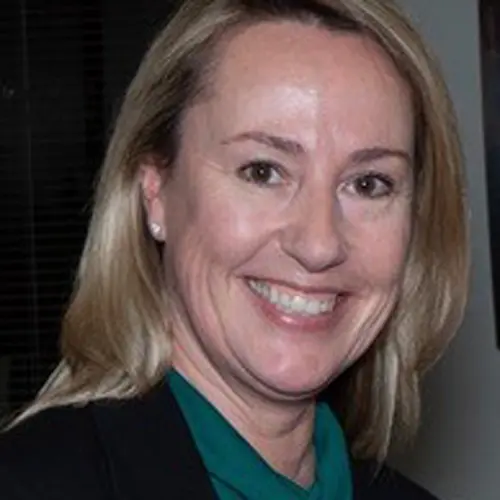 I am originally from San Francisco. After graduating from cooking school and being a pastry chef in the bay area, I moved to Denver in 2000. I have been with JAG since 2007, where I am one of the schedulers, as well as provide the snacks and lunch for our office and clients. When not at work, a few of my favorite things to do are travel, explore Denver's booming restaurant scene with my husband, and spending time with our fur baby, Cooper.
Well, here I am doing what I enjoy most – fishing, camping, and outdoor activities with family! I have lived in the Colorado sunshine since 1956,
when my parents moved from Texas so that dad could open the first Sears store in Colorado Springs. I was educated in the parochial school system and have raised my three sons here, and for the most part, the family ties remain in Colorado Springs. My journey with JAG began in April of 1993 as office administrator for the Colorado Springs office as well as working in the Denver office assisting with whatever was needed. It was, and has been the best career move for me and I feel very fortunate that I continue to be part of the JAG family.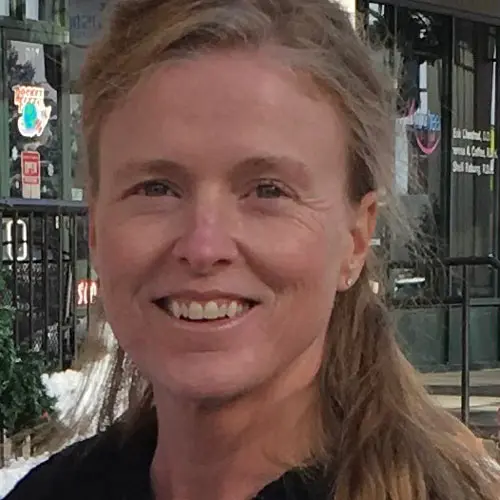 The receptionist at JAG since 2011, Heather Turner enjoys using her years of experience at JAG to provide the epitome of customer service for our clients and coworkers. Passionate about the smooth operation of documentation and mediations. When she is not collecting Arbiter's materials or beating them at fantasy football, you will find her outdoors. She loves gardening, hiking, camping, snowboarding, playing with her beautiful grandchildren, and traveling with her husband of 34 years.
After spending 16 years at the Colorado Supreme Court and Court of Appeals as an administrative clerk, I joined JAG in 2003 and am part of the scheduling team. I am a semi-native having moved here from Virginia when I was 2 years old. I like to cross-country ski, hike, camp and bike.  Other hobbies include gardening and reading. I have one husband, two children, a daughter-in-law, seven siblings, 16 nieces and nephews and I'm a great-aunt to 19 nieces and nephews.